Come get your free massage and support The Main Street Project.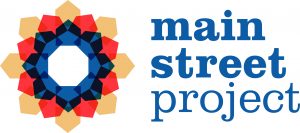 As mentioned in one of our earlier posts, this year our specific charity focus will be Main Street Project.  So to kick off our fundraising efforts, we are offering a Free Massage Day for all Alumni and Instructors of our College.
We love connecting with our community and making a difference in the lives of the less fortunate, AND our Senior students are in need of practice hours, so here's the deal:  if you are an Alumni or Instructor of Evolve College, you can sign up to receive a 1 hr massage from a student.
We don't want to attach a cost to it, but we would like you to support our Charity of Choice by bringing either a pack of socks or a pack of underwear (new and sealed, of course).
It doesn't have to be fancy or expensive.  You bring it, we drop it off.
Here's the details:
Date: Wednesday, March 27 from 9am to 3pm.
Location: Evolve College of Massage Therapy
How: Email Nikki at director@evolvecollege.ca indicating what time works best for you that day.
What else: Go buy some socks or underwear.  Or both!